Summer Reading
Par Kristof Berg, Monday 27 June 2005 à 14:23 :: game log° :: #42 :: rss
It's Summer, time to relax while enjoying a good book. Find here a short Summer's Reading List: two new books and an older but essential book.

• Choice 1 :
Chris Crawford on Interactive Storytelling
Author: Chris Crawford.
Publisher: New Riders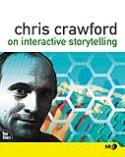 • Choice 2 :
Developing Online Games: An Insider's Guide
Auhors: Jessica Mulligan, Bridgette Patrovsky.
Publisher: Published by New Riders - Series: NRG (New Riders Games).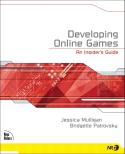 Reviews are coming soon.
• a book to re-discover : one of my favorite books :
Turtles, Termites, and Traffic Jams - Explorations in Massively Parallel Microworlds
Author: Mitchel Resnick
Publisher: MIT Press
Just great ^_^